U.S. citizens or people who lived in the States for over six month may be asked to present a "certificate of good conduct" or "lack of a criminal record" for a variety of reasons for use abroad, including adoption, school attendance, employment, etc. U.S. law enforcement authorities may not be familiar with such a procedure since it is not commonly requested in the United States. There are a three options available to applicants seeking to obtain proof of their lack of a criminal record. 1, FBI 2, State issued 3, Town/city. Most often target country will accept first two only, so please confirm with the authority of target country before applying to avoid hassle.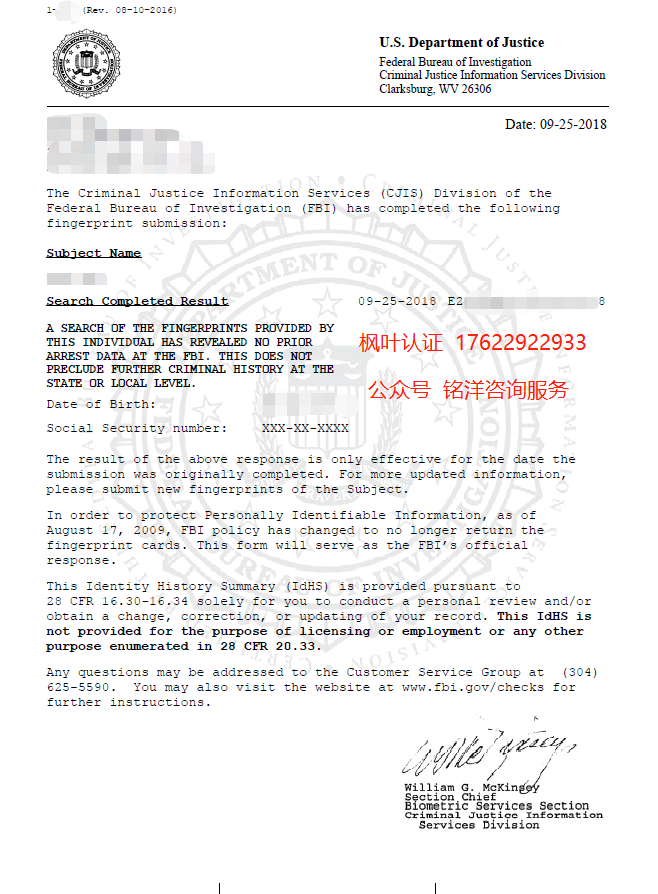 The FBI Police Certificate
A Federal Bureau of investigation (FBI) certificate processing times are normally between 16 to 18 weeks. Expedited service two weeks, extra cost apply.
Document Required:
A set of FD-258 fingerprints form
Photo page of passport
Application Fees
State certificates from all U.S. states except FBI
States

Requirement Documents

 

Alaska

* A set of fingerprints
* Application Form
* Application Fees

 

Arkansas

* A set of fingerprints
* Application Form
* Application Fees
* One government issued photo I.D.
* A return addresed envelope

California

* A set of fingerprints
* Application Fees
* A copy government/orgnization of requst Letter

 
 
 
 
 
Colorado

* A set of fingerprints
* Application Form
* One government issued photo I.D.
* Application Fees
Georgia

* Two set of fingerprint cards
* Application Form
* Application Fees
Illinois    

* A set of fingerprints
* Application Form 
* Application Fees
* One government issued photo I.D. 
* A return addressed envelope
Indiana      

* A Limited Criminal History Search
* Application Form
* Application Fees
* Online apply or by mail 
Updating…
Apostille/Legalization
Document required for legalization of concerned countries Embassy/Consulate in the States:
1, Hard copy or pdf scan of police background check;
2, Application form of Embassy/Consulate authentication;
3, Color copy of passport photo page;
Turnaround time:  7-8 working days+ courier
Documents that frequently require legalization include:
Academic documents, such as degrees and diplomas
Birth and marriage certificates
Divorce decrees
Business contracts
Certificates of Incorporation

Certificates of No Impediment
Documents issued by British Overseas Territories
Export certificates
Religious documents, such as baptism certificates