Ordering your personal FBI Criminal Report begins with completing a page of the FBI 258 form, which include your personal information, you and police/judicial signatures, and your fingerprint. Please note that Social Security No is not obligation to be filled out.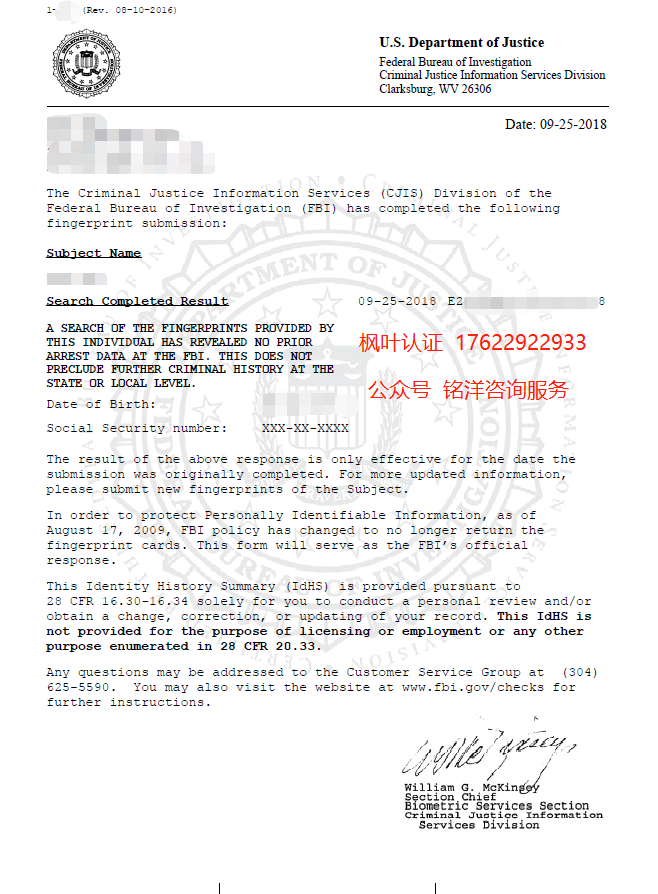 After your fingerprints captured, the 258 form needs to be mailed to FBI for processing.  Please note that the quality of fp is important, otherwise it might be rejected.
We donot recommend overseas shipping to your residential address as FBI send it via regular mail.  The best address is your relatives or friends in United States as it's quick and safe to avoid lost.
For clients prefer "hands off", we like to do application and delivery whole part when requests come, and we did.
Turnaround in general is within one month after sending application.
Apostille / Legalization Service steps:
Upload a copy of your document for screening.
Wait the reply from our customer support.
We process all types of documents issued in the United States and destined for use in any country.
Turn around : 3-9 working days.  Rush service available during pandemic.